Crello Lifetime Deal
Quick Overview
Can personalize your design by choosing from millions of visual assets

We can generate videos in different aspects and sizes

You can modify any simple design in the gallery or look in its 'Inspiration' section for any proposal that awakens your ideas.
Crello Lifetime Deal – Ultimate Tool for Graphic Design
Today, whether you like them or not, you must be on a social network whenever you have a company or organize an event. Although they are involved in the controversy, they are still the best channel to reach attendees, audiences, and customers. And with that need, you need to post well-designed posters and images.
Large events and companies can afford to have their own graphic designers. But what if you want to organize something small or your company is family-owned and don't have the budget to hire someone? Then use applications like Crello.
What is Crello? How does it work?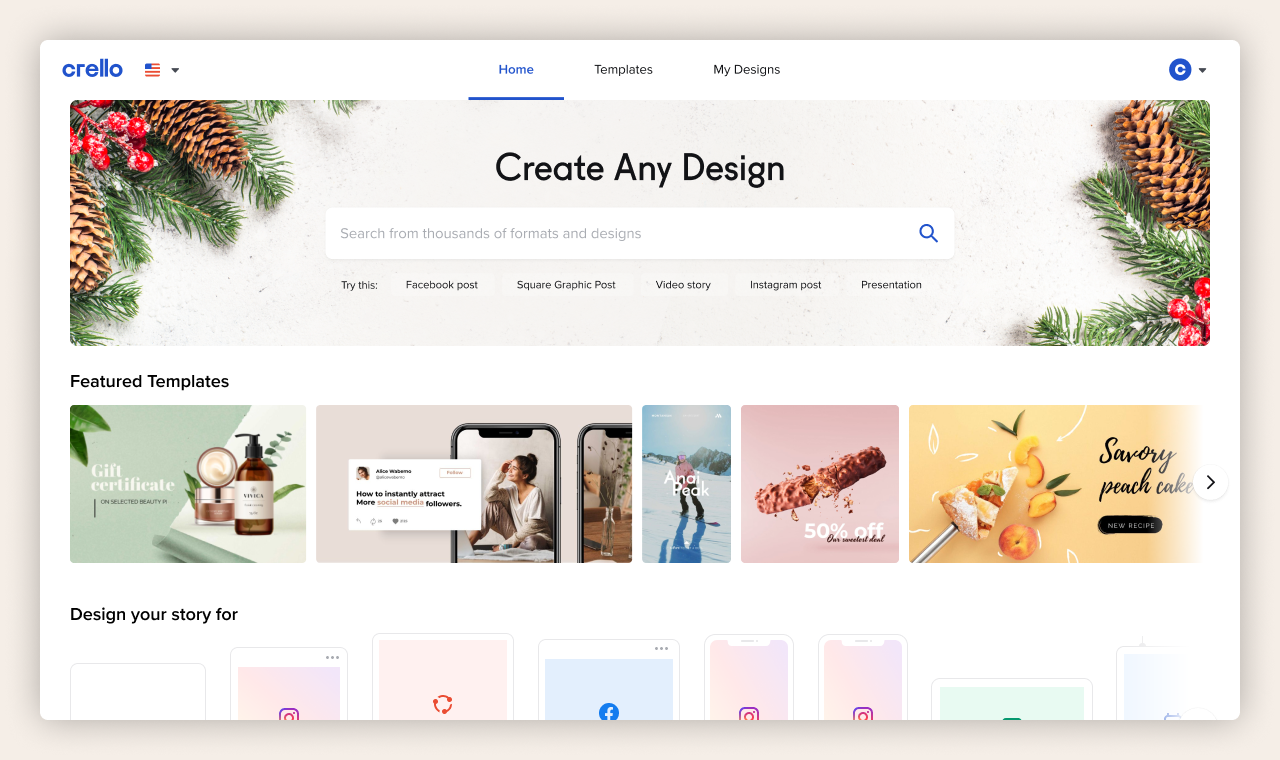 First of all, Crello is an online design tool. Crello is a design automation platform for creating all kinds of visual marketing materials, both digital (social, web, advertising) and physical (pamphlets, labels, posters, etc.).
This means Crello is much smarter and more practical than the tedious design software of the past. The whole workflow is to save time.

Crello online design tool offers over 10,000 fully customizable templates for any conceivable purpose.

Forget to manually set the correct dimensions for your Facebook image or YouTube video cover: Crello has all the presets you need to keep the latest requirements for each social network up to date.

Quickly scale your social media campaign from a single layout by making unlimited copies of your work in any format or dimension.

Share your design directly from the Crello control panel. You can post to social media, generate links, or download your design as a file in any of the seven available formats.
Benefits of Crello
No software download required: Crello works from modern browsers without any special requirements. It is mainly a Graphics design tool.

Fully integrated with a library of over 150 million images, videos, and illustrations

Post directly to social networks or download designs in images, PDF documents, or videos

Organize your work into folders and upload your own visuals and fonts

Crello Pro automatic image background remover can save you a lot of time

Invite up to 10 team members to help with the design

Crello Pro subscriptions are much cheaper than similar online tools like Canva.
Do you need to use Crello?
Crello strikes a good balance between simplicity and powerful features. Create professional-quality designs in minutes without the need for steep learning curves.
Crello: images and videos designed to be published on social networks
The Crello online design tool interface has many options, but they are laid out in an interface that anyone used to using an iPhone will easily learn.
The objective of this Graphics design tool is to reduce to the minimum the task of creating the poster of an advertisement or company so that it can be done from an iPhone or an iPad. For this, it offers you a gallery of templates with several predetermined designs, which you can modify as you wish with various typographic fonts or alternative or your own images.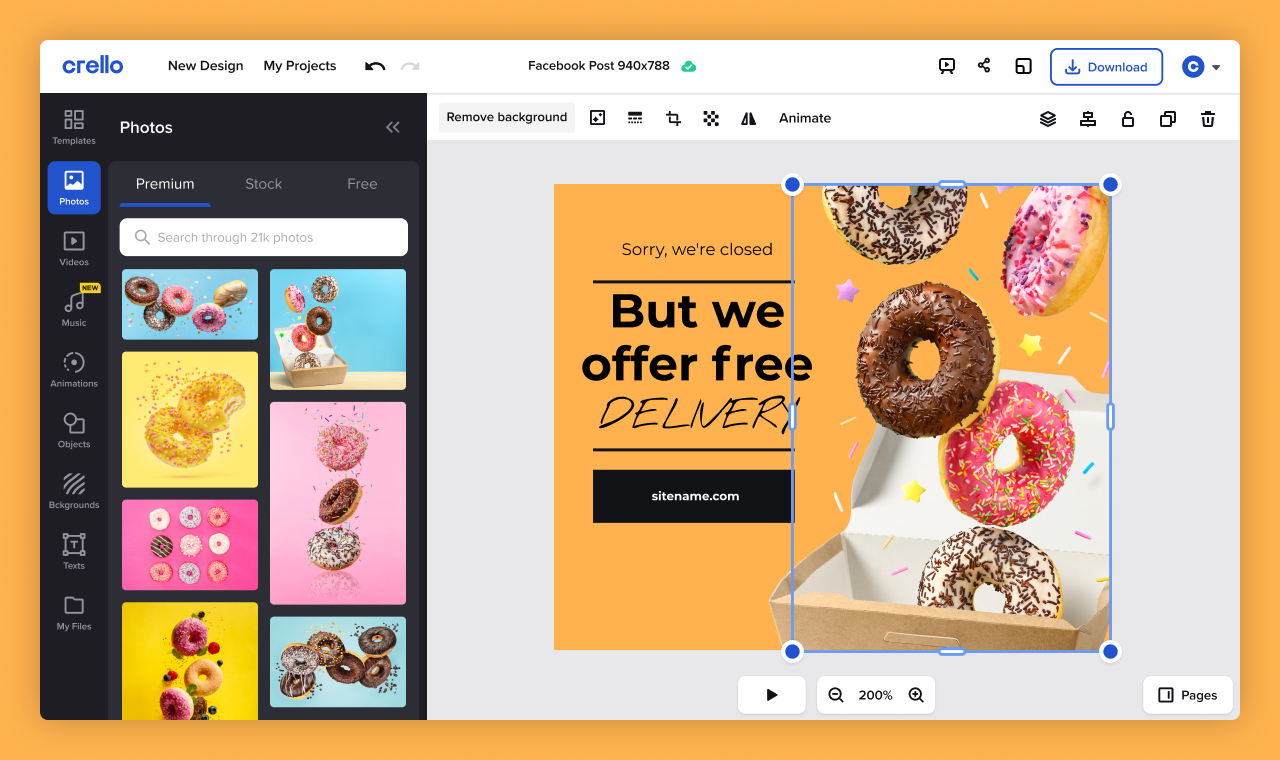 These designs are optimized in various sizes, designed to optimally fit in title bars of Facebook, Twitter, Pinterest, Tumblr, or Instagram images and stories. In addition, there are also headings for personal blogs, at a size of 1200 x 600 pixels, which is already more than enough for the wider templates of that type of website. 
The Social media design is modified by layers, differentiating each element of text, color, gradient, or photograph. We can add all the elements we want and modify their geometry and color if we need to.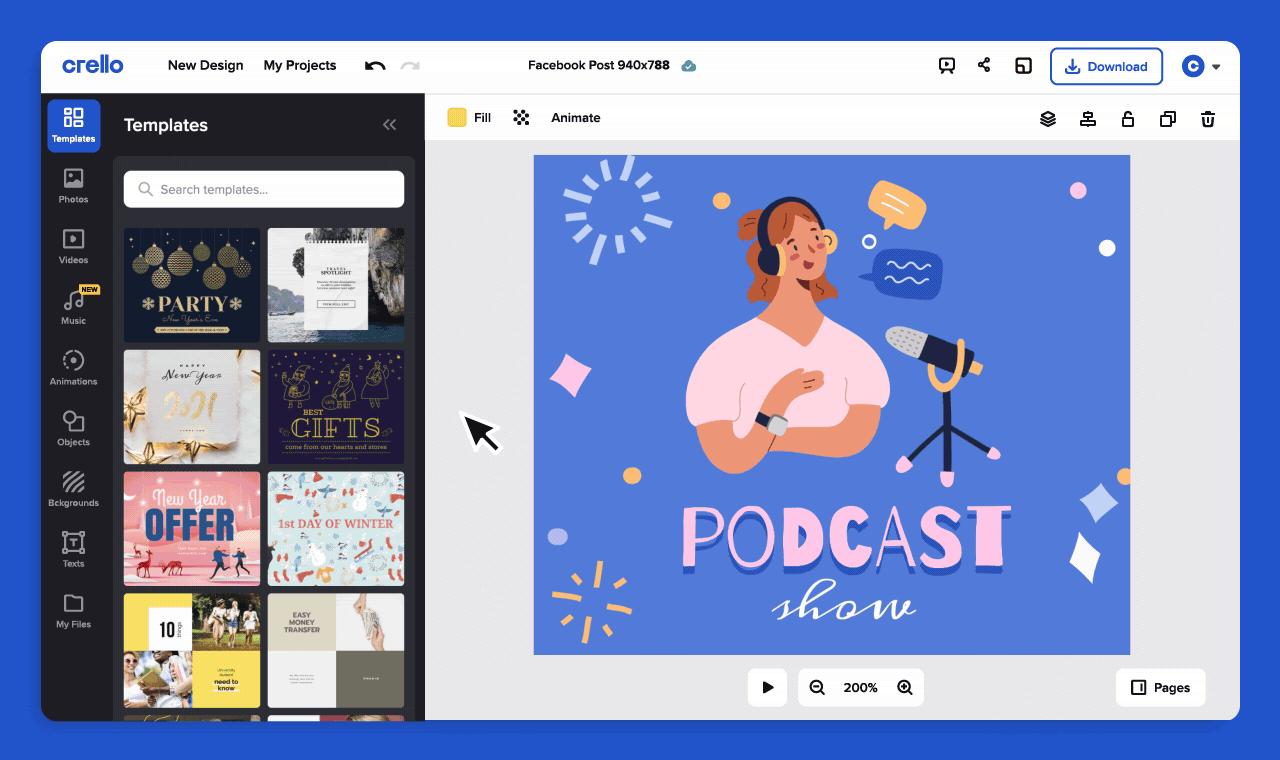 The advantage is that the interface is straightforward, and it is very reminiscent of the options we have to add elements to Instagram stories. Therefore, if you are used to sharing that type of content, you should not have a problem using Crello. The learning curve is very easy.
Visit Deal
Lifetime access to Crello Pro Plan
You must redeem your code within 60 days of purchase
All future Pro Plan updates
Access to paid photos available for $0.99 each
60-day money-back guarantee