IntelliTv Lifetime Deal
Quick Overview
Increase sales leads, session times, and site traffic by developing engaging and interactive video content

Alternative to:

Wistia, Wirewax, @nd HapYak

Add images, call-to-action buttons, text, and audio to your video content for making them much more interactive.

Best for:

Ecommerce companies, marketers, and innovative agencies that look forward to improving engagement of audiences with their video content.
IntelliTv Lifetime Deal – Intelli.tv allows you to create interactive and stunning videos that help you connect with your viewers in an innovative manner. It refers to a video marketing software that helps you find your content in a sea of other videos. 
It is a unique video design software that helps you capture the busy user's attention if you are looking forward to making them a protagonist of your video. Apart from that, this software helps you create content that is perfectly suitable for marketing.
Intelli.tv refers to an interactive video tool that facilitates you to combine interactive elements in your video content for engaging your audience in a better way. With users looking forward to good content everywhere, you require something that can make your content stand out from the rest. This is why you need this video tool for creating video content. 
The videos of this Video design software helps encourage your audience to engage more by involving them in your story. It can be referred to as an intuitive tool that assists you in adding interactive elements to your video content in just a few minutes. 

It comes with simple point and clicks and drag and drops functionalities, thereby making the software easy to learn for amateurs and professionals. Being easy to learn the tool, it makes your designing experience hassle-free and fun. This video design tool also helps you add a number of elements to your videos including call to action buttons, audio as well as images.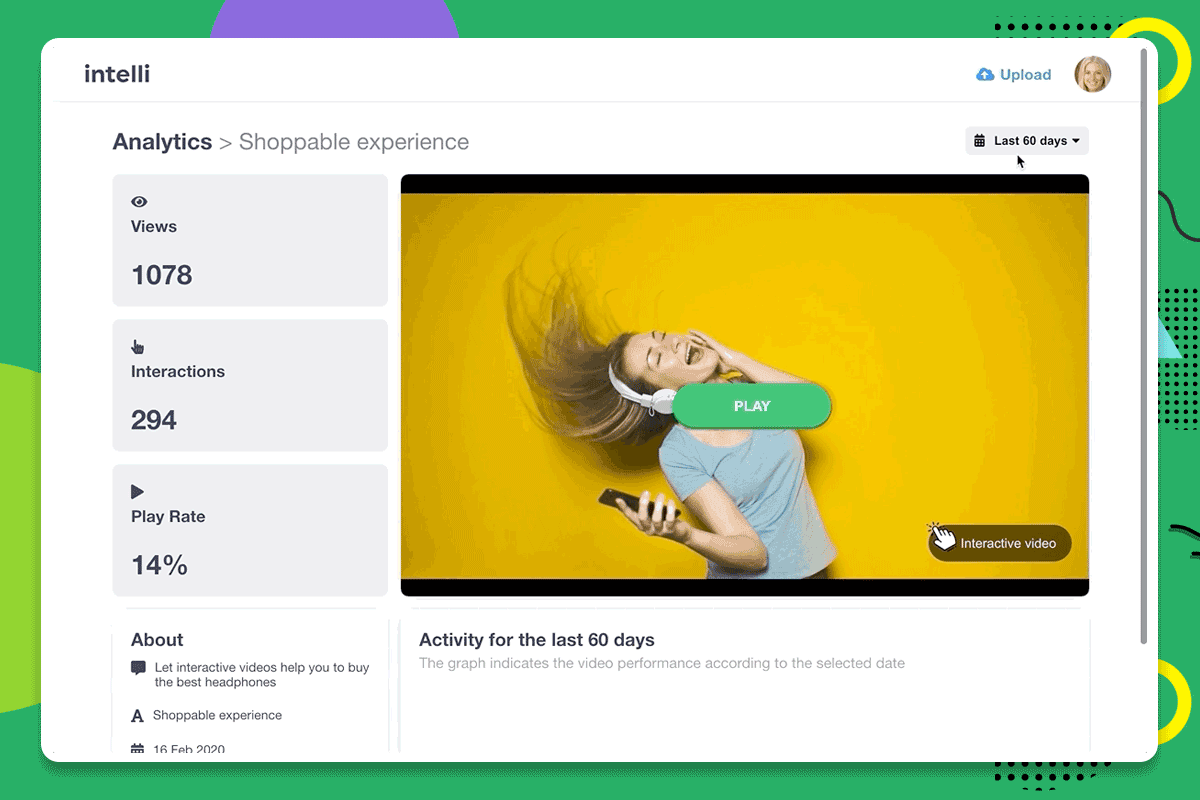 When it comes to text features, this video tool also comes with the text feature for guaranteed topography that happens to be attractive and sharp within any screen resolution. You will also be capable of inserting breakpoints for stopping the video at any point of time. Other than that, you can create loops of animated gifs including images, audio, and pop-ups as well. Additionally, there are options when you can jump to another point in your video and much more than that. 
 As far as web content concerned, you can easily add web content within your video for encouraging immediate actions. Those actions can be signing up for your email list or purchasing your product directly from the video. It can also be indicated as the future of infomercials. 
Visit Deal
Lifetime access to intelli.tv Pro Plan
You must redeem your code(s) within 60 days of purchase
All future Pro Plan updates
Stack up to 2 codes
Only for new intelli.tv users who do not have existing accounts
60-day money-back guarantee,